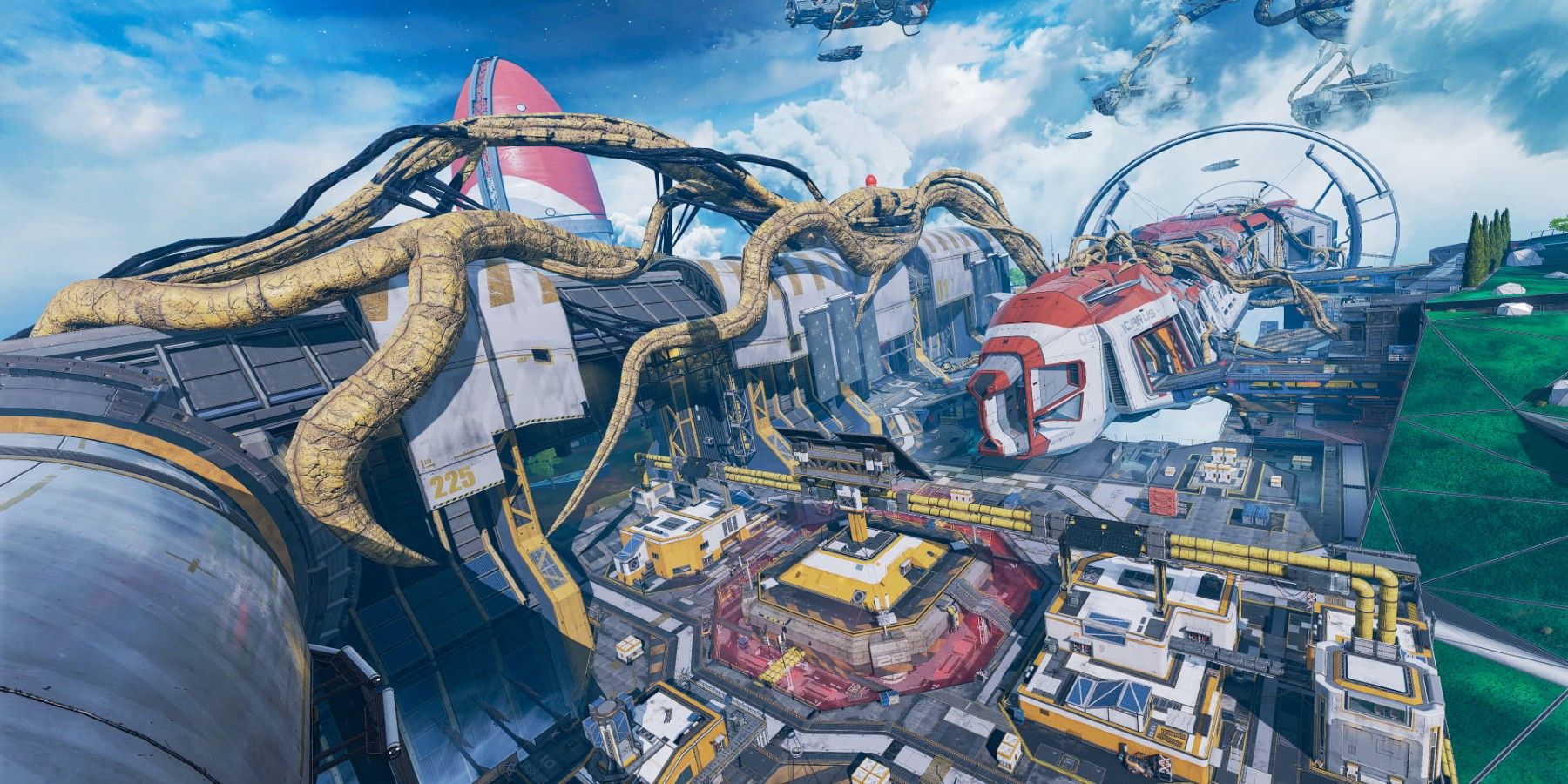 After the Ranked split for Season 15 of Apex Legends, Respawn removes Olympus from the map rotation while it fixes some issues. Apex Legends Removes Olympus From Map Rotation Due to Error Message Issues
Olympus was the third map for Apex Legends, and it was released at the beginning of Season 7.
When it first came out, it provided players with a brand-new map to learn, featuring a bright and colorful landscape with a number of points of interest. The development team recently revealed that players were experiencing error messages when attempting to play the game, despite the fact that it has remained a part of the map rotation throughout the seasons. Sadly, the cause of these messages was a problem with Olympus.
In a tweet sent from the official Respawn Entertainment Twitter account, the developer revealed that they had decided to remove Olympus from the map rotation. The new Apex Legends Event also adds a Hardcore Mode to the Battle Royale.
This means that Olympus won't be available in Trios, Duos, or Ranked until the map's issues are fixed.
Additionally, it appears that the Hammond Labs location in the Control LTM is no longer in rotation; this will undoubtedly be a source of disappointment for some users considering that the mode will be removed on January 25. In Ranked, World's Edge will take Olympus's place in the rotation.
Sadly, Respawn Entertainment did not specify a timetable for the map's reinstatement. Regardless, the developer's decision to remove the map from the rotation seemed appreciated by some gamers. Olympus was popular, but everyone seemed to want to get rid of it so the game could work as intended. Additionally, a few individuals expressed delight at the return of the World's Edge map to Ranked.
The developer has announced significant changes to Apex Legends'
Respawn Entertainment published a lengthy blog post detailing changes to the ranked system, including the addition of more "buckets" to account for skill levels, in an effort to achieve a more equitable team composition in response to community complaints about unfair matchups. How these proposed changes affect the battle royale on its various maps will be interesting to watch.
The PC, PS4, PS5, Switch, Xbox One, and Xbox Series X/S all support Apex Legends. What the massive leak from 2022 reveals about the character from Season 16 of Apex Legends
Public by world news spot live