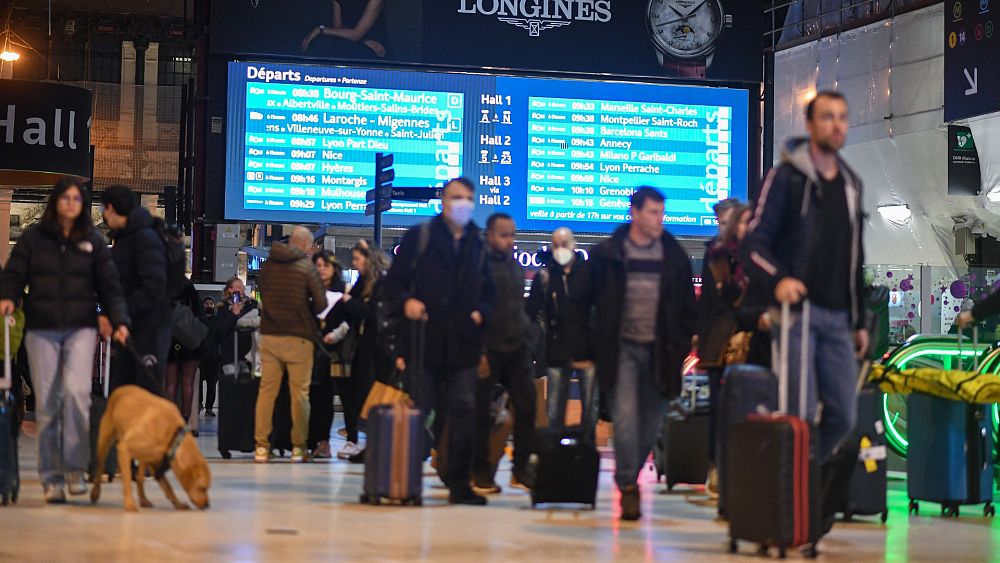 More industrial action is anticipated across Europe this year, following widespread disruptions caused by travel strikes over Christmas.
Many people are taking action over pay and working conditions as the cost of living crisis and rising inflation continue to bite.
Here are all of the planned transportation travel strikes for 2023.
Unions in France want to wreck havoc with "zero transportation." Prime Minister Elizabeth Borne recently said that people in France will have to work for two more years until they are at least 64 to retire.
The Parisian transport workers' union, CGT-RATP, claims that its goal is to achieve "zero transport."
The CGT union in France has also called for a 48-hour strike on 26 January and 6 February by petrol industry workers and refinery workers. Similar strikes in 2022 resulted in empty gas stations and drivers waiting for hours to fill their vehicles.
Strikes on trains and public transportation in Italy The majority of the strikes that are taking place in January are local and unlikely to cause major disruptions.
They include month-long staff strikes at Trenitalia, Italy's primary train operator. The Italian Transport Ministry's website lists the upcoming local events here.
Additionally, motorists should be aware that Italian gas stations will go on strike from January 25 to 26 in response to claims that they are to blame for price increases. It is likely that most gas stations, especially those near highways, will be closed for 48 hours.
Staff at TAP will go on strike in Portugal at the end of January. The cabin crew at the Portuguese airline TAP will go on strike for seven days.
After industrial action in December resulted in the cancellation of hundreds of flights affecting thousands of passengers, the walkout will take place from January 25 to 31.
Under Portuguese law, protected flights to the Azores and Madeira, which are essential to immigrant communities, must continue to operate during strikes.
Workers at the state-owned airline want better pay and working conditions.
On February 1, approximately 100,000 civil servants will go on strike in the United Kingdom. This includes Border Force employees who went on strike over the Christmas break.
Border Force employees have gone on strike at Heathrow, Gatwick, Manchester, Glasgow, Cardiff, and Birmingham airports, as well as the East Sussex port of Newhaven. However, this action in February may apply to all employees, including those working at the Dover port.
Public by world news spot live