Rs. 900 Crore Worth Rolls Royce Unveiled
In the realm of luxury automobiles, where opulence knows no bounds, Rolls Royce stands as a beacon of extravagance and elegance Rolls Royce has maintained its tradition of offering customization options, allowing the owner to personalize every aspect of the vehicle.
A Glimpse of Luxury and Opulence: Luxury automobile enthusiasts and connoisseurs of extravagance were treated to a spectacular event as Rolls Royce, the epitome of automotive elegance, unveiled its latest masterpiece – a stunning creation worth a staggering Rs. 900 Crore.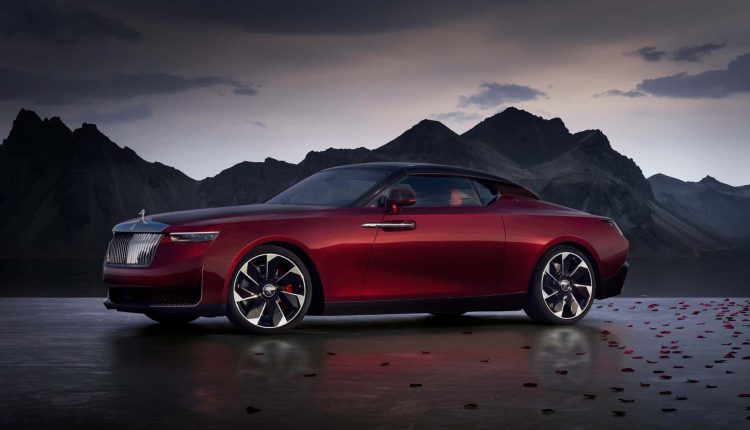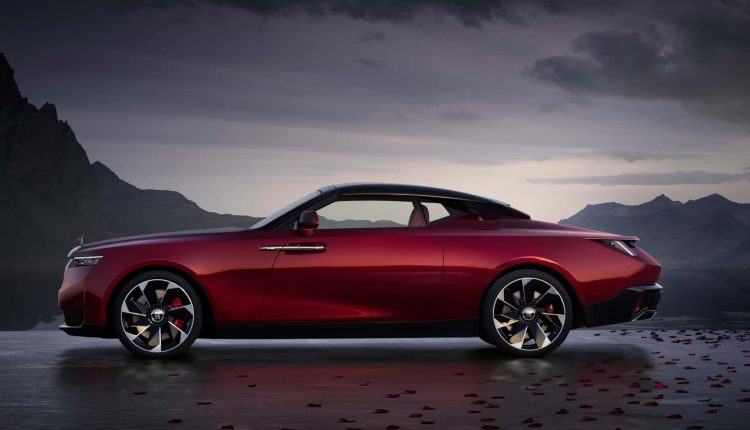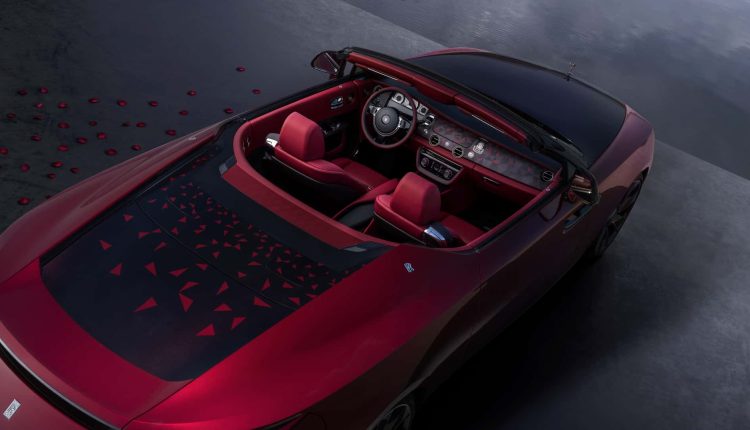 The Epitome of Craftsmanship: At the heart of this remarkable creation is an intricate fusion of cutting-edge engineering and timeless craftsmanship. The vehicle boasts a meticulously designed exterior that marries modern aesthetics with the classic Rolls Royce identity.
Coupe to Roadster
The Droptail is a masterpiece that embraces duality. Its transformative nature is embodied in the removable hardtop, which offers two distinct looks. With the hardtop in place, the Droptail boasts a dramatic coupe appearance, complete with an electrochromic glass section that seamlessly shifts from opaque to near-translucent with a simple touch. With the hardtop removed, this masterpiece transforms into a lithe, open-top roadster, perfect for basking in the sun and the wind.
Rolls Royce Marvelous Interior
Inside the La Rose Noire Droptail, opulence continues to unfold. The interior envelops passengers in exquisite craftsmanship, with the highlight being the stunning parquetry. Crafted from 1,603 meticulously cut black wood veneer triangles, this intricate pattern mimics the organic scatter of falling rose petals, celebrating nature's beauty within the confines of a car.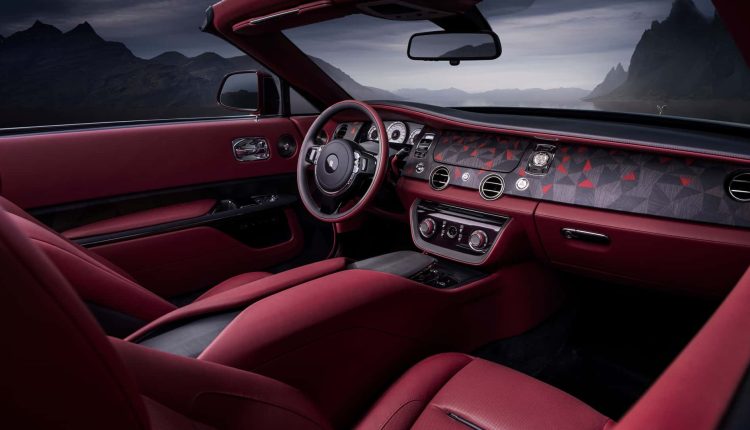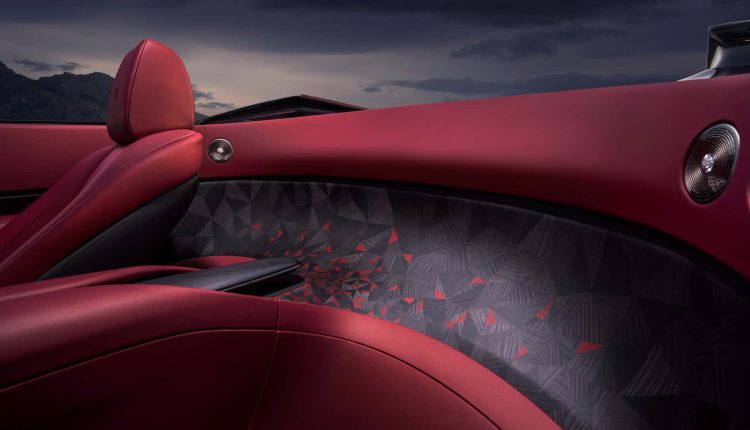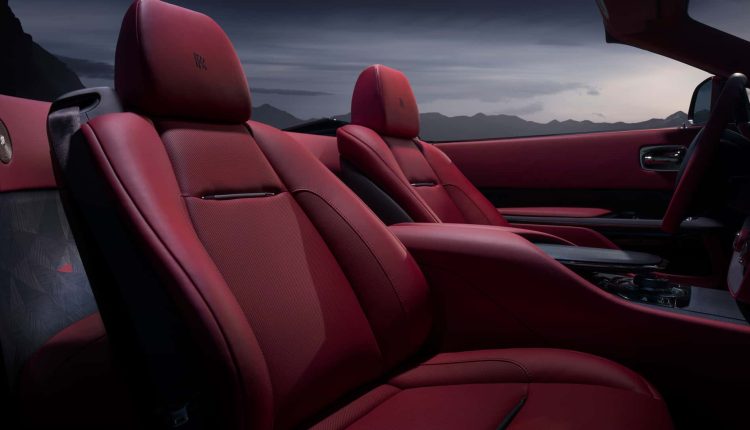 Audemars Piguet Collaboration
The centerpiece of this automotive marvel is an integrated luxury timepiece – a 43-millimeter Audemars Piguet Royal Oak Concept Split-Seconds Chronograph GMT Large Date. This elegant timepiece mirrors the hues of La Rose Noire, incorporating red accents that contrast elegantly against the black dial. A testament to the exquisite craftsmanship, the watch is not just a part of the car; it's a wearable work of art.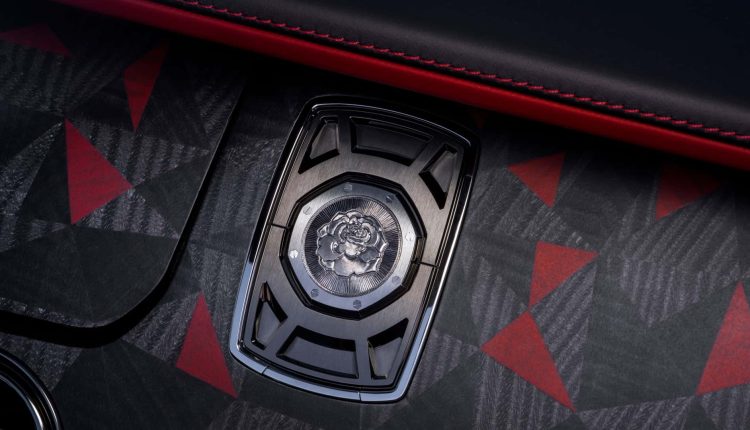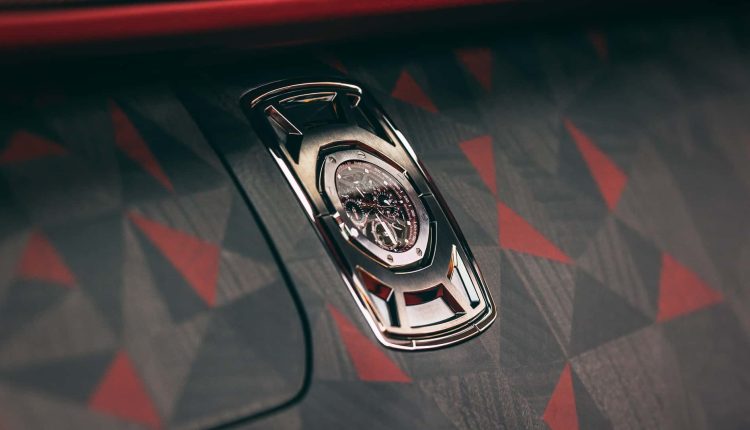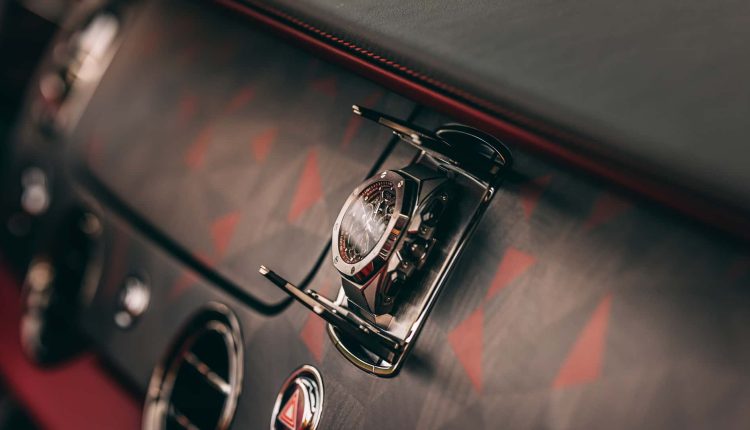 The Future of Luxury
La Rose Noire proudly joins Rolls-Royce's bespoke lineage, representing the epitome of handcrafted excellence. This exceptional creation is one of four unique Droptail commissions set to redefine automotive luxury.