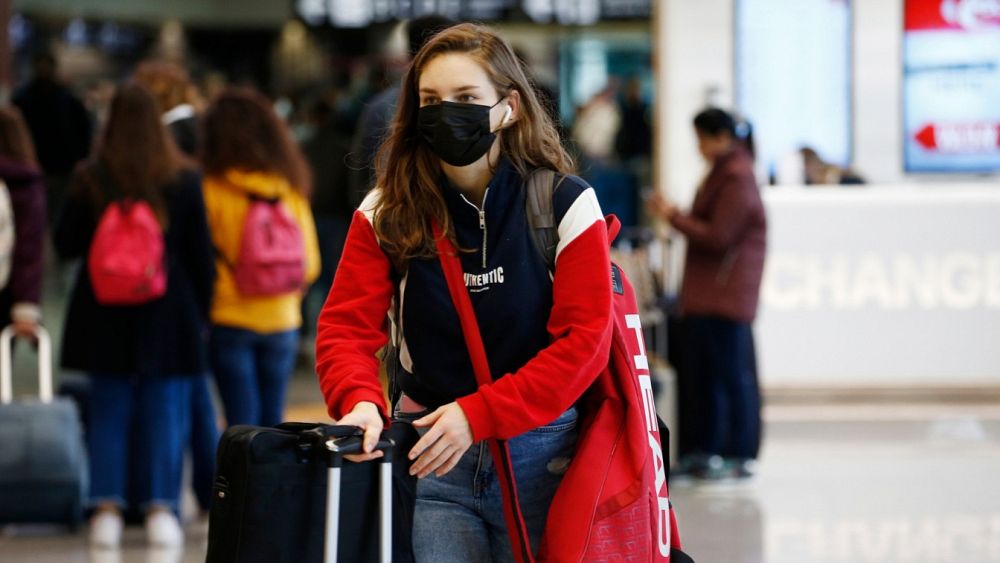 Following the rapid spread of the most recent Omicron subvariant of COVID-19 in the United States, the recommendation was made on Tuesday.
WHO and Europe officials stated at a press briefing that the XBB.1.5 subvariant has been detected in Europe in small but increasing numbers.
What is the new Omicron subvariant's prevalence?
Health officials have stated that the most transmissible Omicron subvariant to date, XBB.1.5, was responsible for 27.6% of COVID-19 cases in the United States for the week ending January 7th.
Whether XBB.1.5 would bring about its own wave of global infections was unknown. Experts assert that the current vaccines continue to safeguard against severe symptoms, hospitalization, and death.
She added that this did not imply that the agency had yet recommended testing for passengers from the United States.
Genomic surveillance and focusing on passengers from other nations are two options that could be taken, provided that doing so does not deplete resources from domestic surveillance systems. Other options include keeping an eye on wastewater near entry points like airports.
What exactly is the new COVID-19 Omicron model?
Another descendant of Omicron, the most contagious and currently the most prevalent COVID-19 variant, is XBB.1.5. It was first observed in October and is an offshoot of XBB, which is itself a recombinant of two other Omicron subvariants.
After China moved away from its signature "zero COVID" policy last month, concerns about the spread of XBB.1.5 are growing amid a surge in COVID cases.
Omicron sublineages BA.5.2 and BF.7 dominated locally acquired infections, according to an analysis by the Chinese Center for Disease Control and Prevention, as reported by the WHO earlier this month.
When you travel, how can you protect yourself from COVID-19 surges?
Tuesday, the European Centre for Disease Prevention and Control (ECDC) and the European Union Aviation Safety Agency (EASA) issued recommendations for flights between China and the European Union. "Non-pharmaceutical measures to reduce the spread of the virus, such as mask-wearing, testing of travelers, and monitoring of waste water as an early warning tool to detect new variants" were among these.
According to Smallwood, the World Health Organization (WHO) is aware that China's case definition of what constitutes a COVID-19 death is restrictive and "not necessarily the case definition that WHO has recommended countries adopt."
More than 20 nations, including Cyprus, France, Germany, Greece, Italy, Latvia, the Netherlands, Portugal, Spain, and Sweden, are requiring travelers from China to undergo COVID testing.
Public by world news spot live