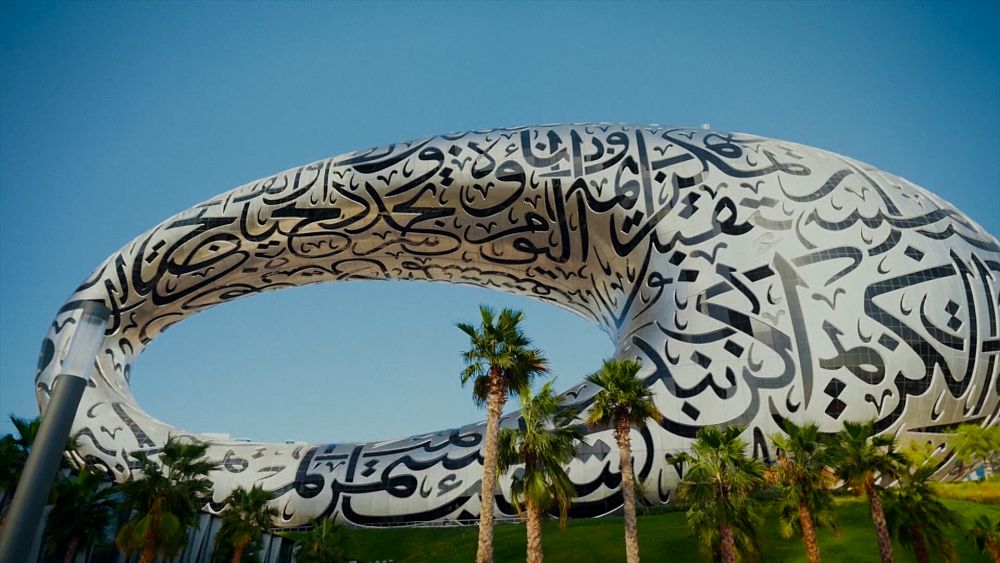 Dubai now has the Museum of the Future.
The seven-story pillarless milestone has been portrayed as 'the most lovely structure on the planet'. It has a stainless steel facade that is 77 meters tall and illuminated by 14000 meters of Arabic calligraphy Future Museum of Dubai.
According to Sarah Al Amiri, Chairperson of the UAE Space Agency and Minister of State for Advanced Technology in the United Arab Emirates, the museum, in conjunction with Dubai's existing industrial players, academic institutions, and legislative fabric, supports science and technology.
She continued, "[It] provides the people element, which is the most important ingredient for innovation and development." "For us, it's a major ingredient in the development of the economy and the further diversification of the economy, and more importantly, for increasing the impact and outcomes from existing sectors of the economy," she said.
Dubai Future Foundation CEO Khalfan Belhoul discussed the uniqueness of this museum.
"When you talk about the future, you need to constantly remain relevant to the future—in contrast to typical museums, where the value of the displays increases as they get older. As a result, we're very excited about the possibility of continuing to tell that story," he stated.
The museum will also host innovation labs dedicated to a number of industries, including health, education, smart cities, energy, and transportation, with an emphasis on virtual and augmented reality, Big Data, robotics, and artificial intelligence. It will also test new inventions in partnership with research institutes and universities.
For more, please visit the WorldNewsSpot.com