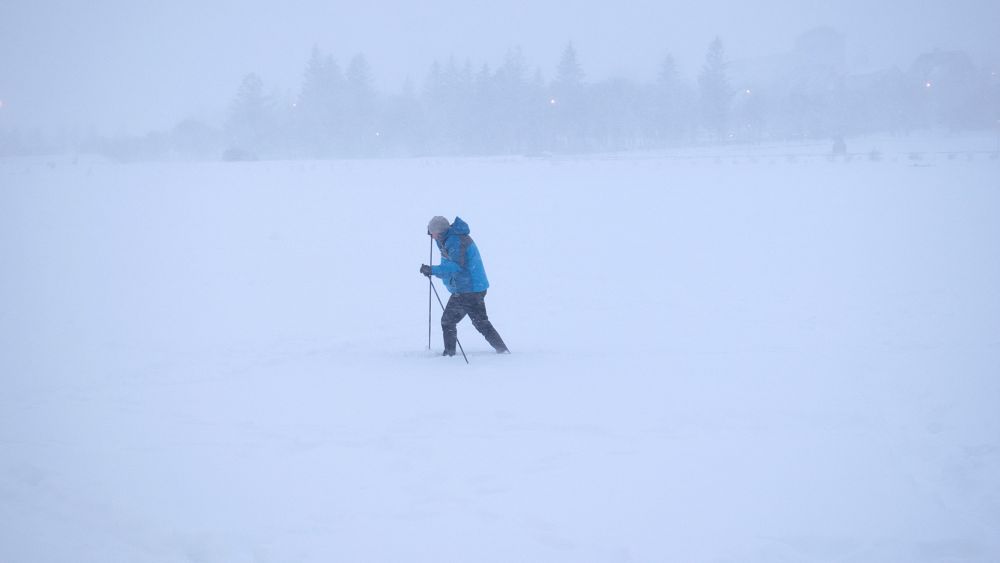 After all international flights were canceled on Monday due to the terrible winter weather, hundreds of travelers were left stranded at Keflavik Icelandic airport reopens.
Some people worry that they won't be home in time for Christmas.
The area's roads became impassable, trapping passengers and airline employees at the airport.
Although the majority of roads have since reopened, the UK Foreign Office continues to issue the following warning: " There is a severe weather warning across the entire island of Icelandic airport reopens, and many roads are closed."
"People are being advised to remain at home by police. Due to road closures, severe flight disruptions and hazardous icy road conditions are affecting movement to and from Keflavik International Airport.
In an effort to get rid of the backlog, Icelandair has leased two aircraft. They portrayed the standpoint as "great" adding, "We will be striving to run however many trips as we can.
"However, we anticipate there may be some continued flight delays as a result of the events of the past few days."
Many passengers have taken aim at Icelandair for not tweeting since the problems began, claiming that they have been kept in the dark about when they will be able to fly. "Working extremely hard to rebook all customers," they stated.
"Before COVID, @Icelandair had a great customer service team on Twitter that was fantastic at solving issues that came up," a user attributed the communication issues to pandemic losses. Sadly, it has not been restored following the pandemic. Other users reported that they have been unsuccessful in calling Icelandair.
"Two days since we found out our flight home was canceled and still no update when we are going to be rebooked onto another flight," a Scottish traveler wrote on Twitter.
Is it true that you are caught in Iceland? Tweet or Instagram @euronewstravel about your experience. To learn more, check out the report from Euronews in the video player up top.
Publish By World News Spot