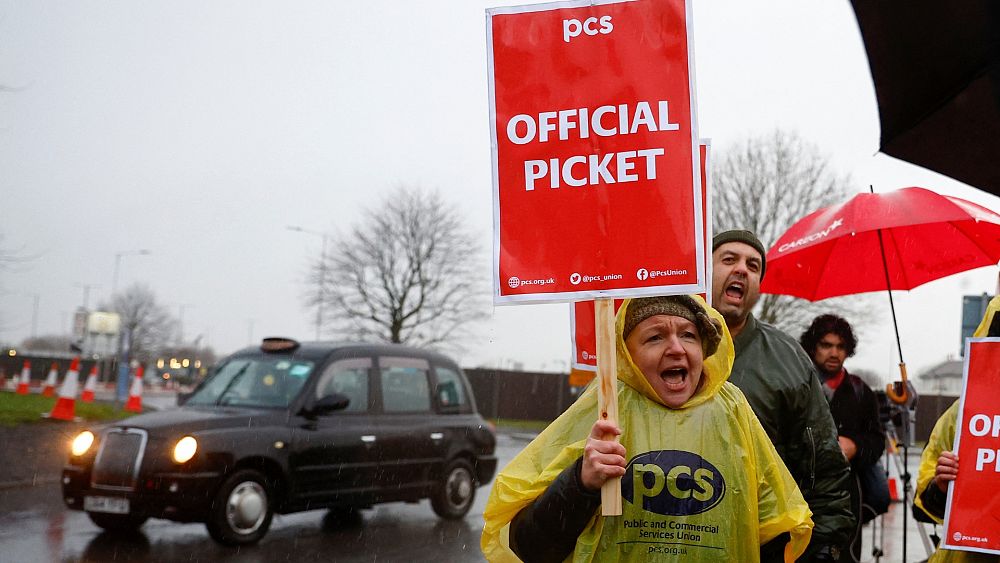 The Public Commercial Services Union (PCS) has announced that on February 1, approximately 100,000 civil servants will go on strike in the UK.
In November, the union approved a strike, but only 5,000 workers, including Border Force airport security personnel, have walked out. All union members across 124 government institutions will participate in the 24-hour strike on February 1.
Next week, 33,000 PCS members from five additional departments, including HM Revenue and Customs, will vote on joining the strike.
How will the civil service strikes in the UK affect tourists?
Border Force employees at Heathrow, Gatwick, Manchester, Glasgow, Cardiff, and Birmingham airports, as well as the East Sussex port of Newhaven, participated in the Christmas strikes.
This could include all Border Force personnel in the country given that all PCS employees are participating in the walkout on February 1.
PCS issued a warning earlier this month that strikes over pay and conditions could spread to ports like Dover, potentially halting freight services into and out of the UK.
Workers at the Royal Botanic Gardens, Kew, the British Museum, and the National Galleries of Scotland will also be participating in the civil service strike.
How were passengers affected by the Christmas Border Force strikes?
During the eight-day strike, more than 1,000 union workers walked out of some of the busiest airports in the UK.
According to Heathrow Airport, despite the busiest Christmas season in three years, 92% of passengers went through security in less than 10 minutes.
In December, the airport saw over 5.9 million passengers pass through it. Managers claimed that the service was "smooth and efficient," and the military was brought in to assist.
Why are civil servants in the UK striking?
According to PCS, the civil service walkout on February 1 will last for 24 hours and be the largest strike in years.
After months of strikes over pay, pensions, redundancy terms, and job security, the union asserts that this is a sign of a significant escalation of the industrial action.
In a statement, PCS general secretary Mark Sewotka said, "The government said it had no money during the last month, when thousands of PCS members across a range of departments took sustained industrial action."
"However, it was able to locate millions of pounds to spend on managers and military personnel in an unsuccessful attempt to cover the essential work performed by our members.
We stand by our word when we say that "we warned the government our dispute would escalate if they did not listen."
Public by world news spot live